This short article is to give an idea on how you can install latest version of wordpress on your hosting account.
You need to have,
Filezilla click here to get it ( or any other FTP client )
A cPanel hosting account. Get it here
Step 1
Download latest wordpress version. Click here to get it.
Step2
Uncompress latest.zip file.
Step3
Use Filezilla to upload the uncompressed files to the desired hosting account location. You can upload to public_html or any other location inside.
Step 4
Create database and users with your cPanel, Please see this article,
Step 5
Access the url were wordpress files are uploaded. You will get a screen as below . Click on create a configuration file.

Step 6
Give the database and user details you have created with cPanel on the below step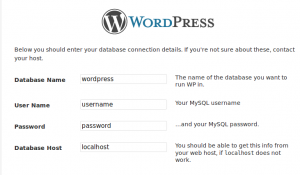 . Click on submit button.
On next screen click on run the install

Step 7
Give site name, user name password and your email address on the next screen and click Install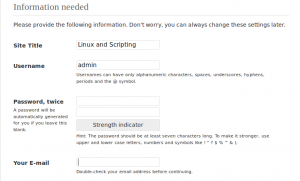 All set login and go !!!